Polio Eradication Day
Polio is well on its way to joining smallpox as a scourge upon humanity that has been eradicated – a monumental feat that everyone should be very happy about. This great goal of public health has not been achieved overnight, and although we have had good quality vaccinations for decades, the actual work of eradicating polio is not something most people have ever observed.
I am a lucky guy. In the villages of the service area where we work, the responsibility for polio eradication falls on state public health workers and a large army of trained volunteers. As my luck would have it, the center for that work is in the Alis' clinic, right downstairs from my home in Rampurhat. The recruitment, management and training program is run by Dr. Iliash Ali and Dr. Moli Ali from their center of operations, Seba Niketan (Service House), which is also their home, as well as mine when I am in India.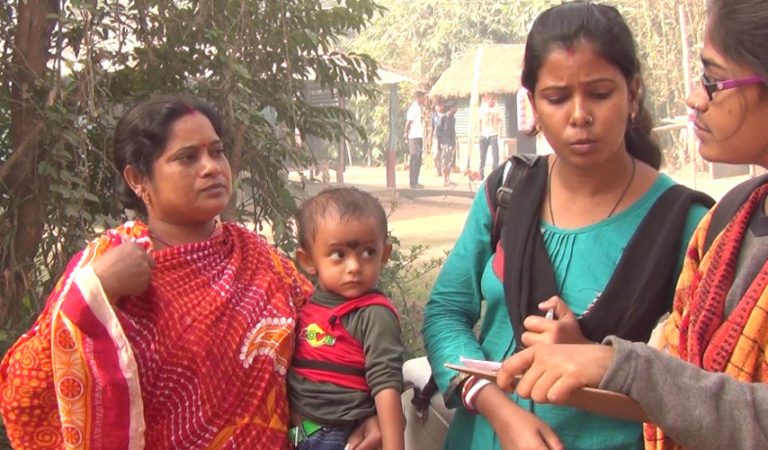 Polio Day is fun to watch, but the work that is accomplished on that one day begins much earlier, with training sessions of managers and logistics personnel who travel to Seba Niketan for planning and training in the weeks before the big day. During three days of the major program, the state health department delivers stacks of coolers filled with vaccine, and the Drs. Alis' volunteers gather for door-to-door visits, and village mapping of all small children. On Polio Day itself, things start early, and, if you're lucky, you get to tag along and see just about every little kid under five years old in town or in the rural villages. You can see other examples of the Drs. Ali's work in organization and service delivery at: http://gumcha4health.com/our-team/