It is 27 August, 2016 and we are officially open for business.
Dear Friends,
We are very excited to announce that GumCha4Health.com is now open for business! Please visit the website to see our colorful collection of these handwoven "blessings in cotton" at: https://www.gumcha4health.com/ . . . where every fair trade purchase directly increases the income of subsistence farming and weaving families, AND provides sustainable support for health programs in rural communities in West Bengal, India.
So, it is now time to hang out the banners and fly the flags. But wait! … we have GumCha! … the perfect banners and excellent flags :}
This is a special thank you to all our friends, family, supporters, collaborators and colleagues who have helped us make it happen.
Your encouragement, helpful suggestions, technical assistance, constructive comments and, of course, financial support have contributed greatly to the design and function of what we believe is the ideal platform for making this beautiful, culturally ancient, utilitarian cloth available to the world . . . and for telling the many stories associated with the GumCha4Health project and the people and healthcare programs it serves.
Again, thank you for all your help.
On this site visitors can:
Folks can also keep up with the project through regular reports published in the website's blog. In addition to our stories, expect to find discussions about GumCha-related questions, as well as details of the important public health projects being conducted by the program in Rampurhat. Please see the following inaugural stories on the blog:
We would also like to thank everyone who has been so helpful and supportive during the planning and implementation of what we believe will be a truly exciting adventure.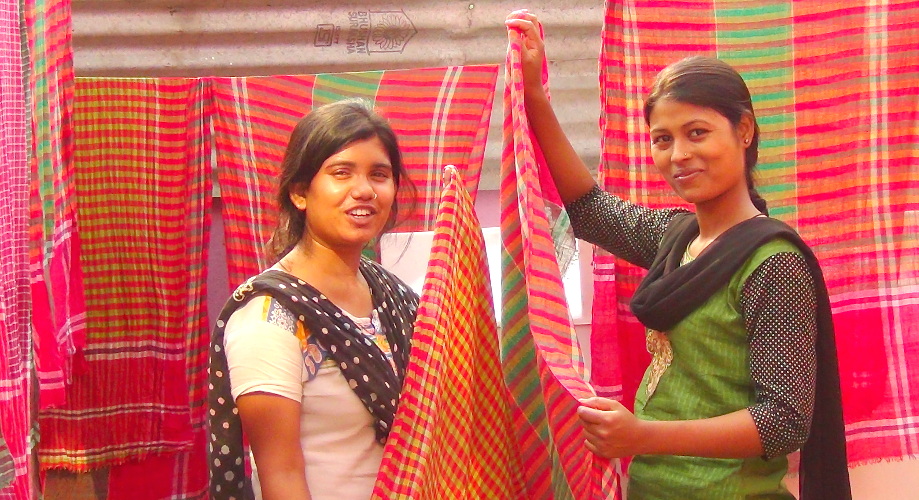 We couldn't be more pleased.
So from all of us at the project – the weavers, the staff in Rampurhat, Drs. Ali and Moli, as well as Margaret and me – please accept our deep gratitude and appreciation. We all look forward to the success of this project, and your continued support, suggestions and comments.
Please feel free to share this announcement and GumCha4Health website pages with your friends, colleagues and others in your social networks. By doing that you will help this program grow and prosper.
Roger Growe
Roger@GumCha4Health.com